Taking a swing against arthritis
Shahin Abdullah
Osteoarthritis is a tough disease to manage.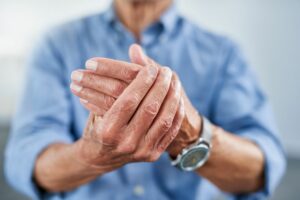 Exercise helps ease the stiffness and pain of  the joints, but at the same time, the disease makes it difficult to do that beneficial exercise. Even a relatively simple activity like jogging can hurt more than it helps. If only there were a low-impact exercise that was incredibly popular among the generally older population who are likely to have arthritis.
Osteoarthritis is a common source of disability In the population, only 64% reported their physical health to be good, very good, or excellent. Among the 459 golfers with OA that the study authors surveyed, however, the percentage reporting good health rose to more than 90%.
A similar story emerged when they looked at mental health. Nearly a quarter of non
golfers with OA reported high or very high levels of psychological distress, compare
d with just 8% of golfers. This pattern of improved physical and mental health remained when the researchers looked at the general, non-OA population.
This isn't the first-time golf's has been related to improved health, and previous studys
have shown golf to reduce the risks of cardiovascular disease, diabetes, and obesity, among other things.
Just walking one 18-hole round significantly exceeds the CDC's recommended 150 minutes of physical activity per week. Go out multiple times a week – leaving the cart and beer at home, and you'll be fit for a lifetime.
The golfers on our staff, however, are still waiting for those mental health benefits to kick in because we're still adding up our scorecard after that string of four double bogeys to end the round.